Description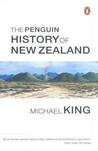 Always the Sound of the Sea: The Daily Lives of New Zealands Lighthouse Keepers by Helen Beaglehole
March 1st 2009 | Paperback | PDF, EPUB, FB2, DjVu, audiobook, mp3, RTF | 263 pages | ISBN: 9781877333996 | 10.34 Mb
Beaglehole, Helen (1946) was born in Hamilton, where she lived until going to university in Wellington. She gained various tertiary qualifications, married and had three children and, after a brief period teaching, was a policy analyst in the public service until 1994. She took Bill Manhire's creative writing course in 1991.
She now edits on contract, and writes.Her illustrated book Two Tigers was short-listed for the 1994 Children's Aim Book Awards, and nominated for the Russell Clark Award. It was also a best-seller with almost 7,000 copies sold. John's Remarkable Day and Plum stones (both published in Australia in 1999 and illustrated by one of the top Australian illustrators, Craig Smith) share a realistic, matter-of-fact world in which a fantastic reality intrudes and, albeit briefly, co-exists.
Plum stones and Two Tigers have been frequently read on radio.Strange Company (1996) is an adventure story for younger readers set in the Marlborough Sounds. The Family Album (1997), with its evocative West Coast setting, moves between the past and present worlds to look at the said and unsaid in families. Because he's my brother (1998) is a contemporary take on issues Sophocles raised in Antigone. Hanging on letting go (1999) deals with a teenager having to come to terms with becoming a tetraplegic.
The strong and engrossing narrative and quiet humour used to explore questions around living in today's world can be found in all of these books, and this attitude also typifies War Zones (2006). War Zones is written for both an adult and young adult audience.
Set in rural New Zealand during the Second World War, the author uses New Zealand's little-known treatment of conscientious objectors to lead into questions of difference, father-son relationships and personal integrity. The novel was short-listed for the 2006 Esther Glen Award.Beaglehole has also contributed to the New Zealand Dictionary of National Biography, and to Te Ara, the New Zealand encyclopaedia online. Lighting the Coast A history of New Zealands coastal lighthouse system was published by Canterbury University Press in 2006.
Authoritative and highly readable, it is the first comprehensive history of New Zealands system of well-placed and effective lighthouses that were essential for the great marine future its government envisaged. The book features more than 250 illustrations including historic photographs, diagrams, maps and charts.